Top Hand Aussies

:
Working Australian Shepherds & Stockdog Training

At Top Hand Aussies, our dogs come from a combination of several well-known, proven stockdog bloodlines that have been researched and selected by our family to produce offspring with impeccable pedigrees and working abilities. Their handsome looks, winning personalities, and skills at working livestock speak for themselves.

The Australian Shepherd is an extremely intelligent, outgoing, eager to please breed of stockdog with unmatched loyalty and trustworthiness as a family dog as well.

They are very quick to learn, and are suitable to many areas of ranch work with various species of livestock, ranging from cattle to sheep to goats, and even ducks in working dog time trial competitions. A more versatile breed is hard to find!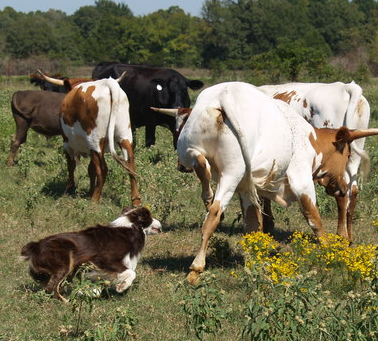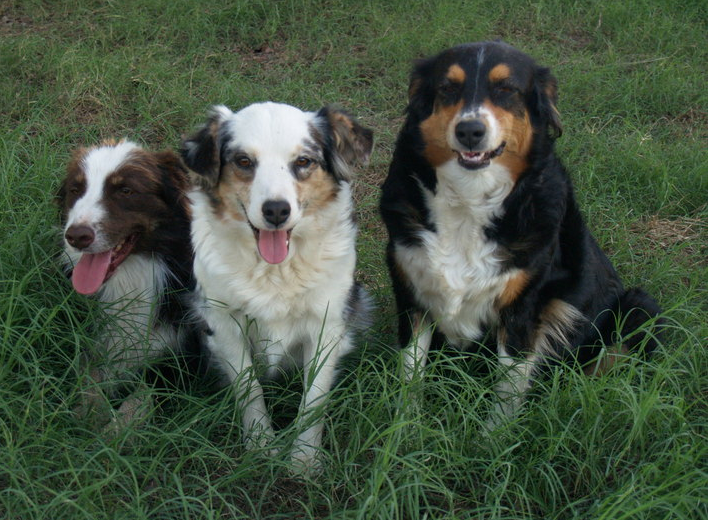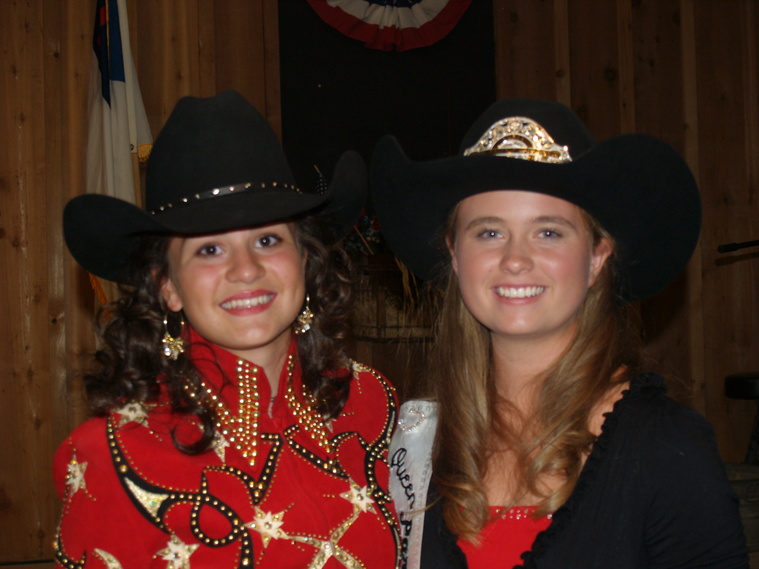 Top Hand Aussies would like to congratulate our very own Lisa McLeod on her new title as the
2011-2012 Paris Rodeo and Horse Club Queen!

Miss McLeod is pictured above, alongside close friend and former PRHC Queen Chelcee Conrad (right), from whom she received the crown at the 2011 Paris Rodeo.